The Palm Co's Luck Cottage Transformation Featuring Talostone®
Selecting the Right Benchtop for a Cosy Cottage – Marmo GrisTM and Elba White were the perfect choice.
We recently had the pleasure of catching up with Nat, from The Palm Co, one of our favourite and exceptionally talented Editorial Interior Photographers and Stylists. In a Q&A session, she shared with us the remarkable journey of restoring and reviving her new home, named Luck Cottage. This project holds a special place in her heart, and we were thrilled to delve into the trials and tribulations she encountered along the way.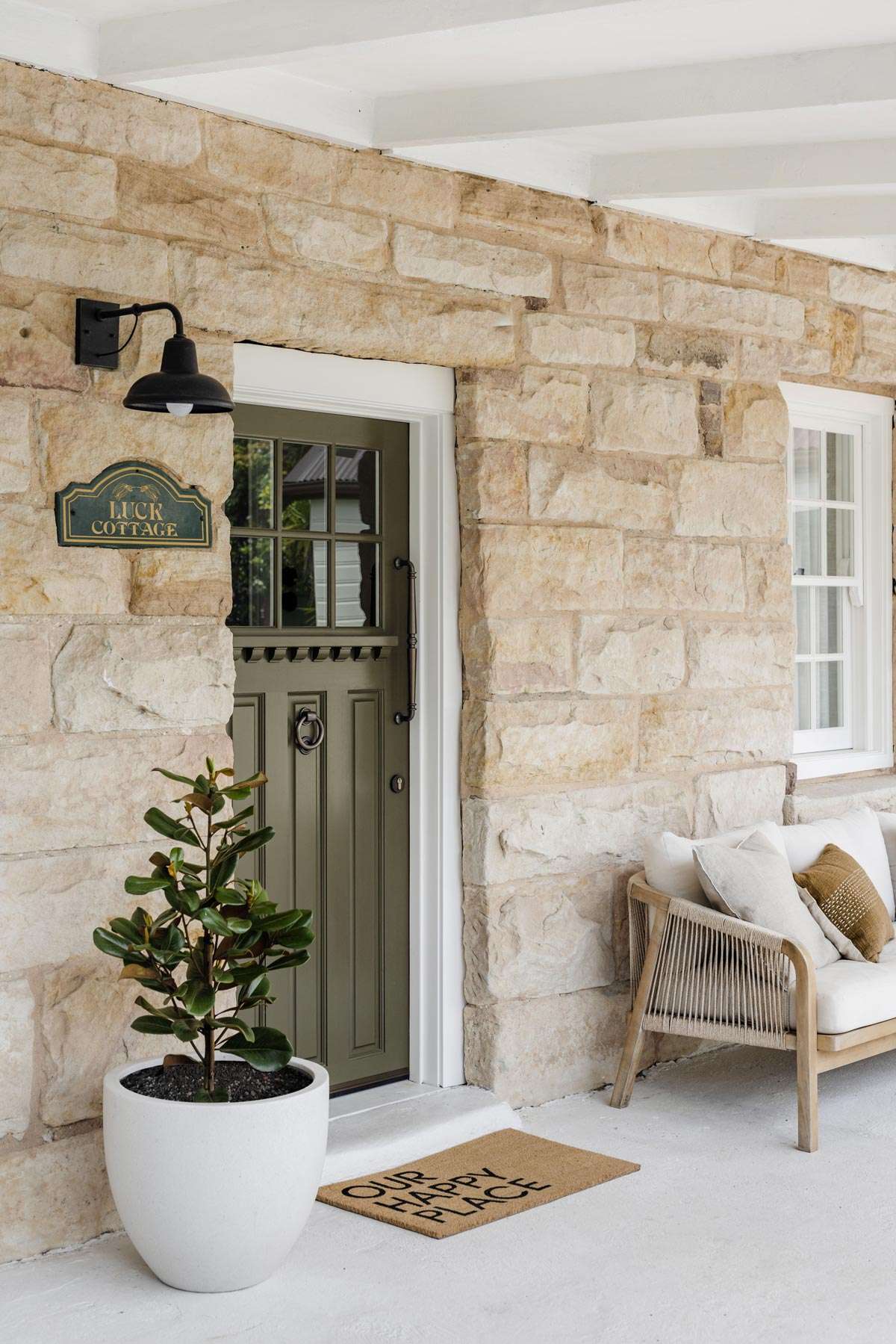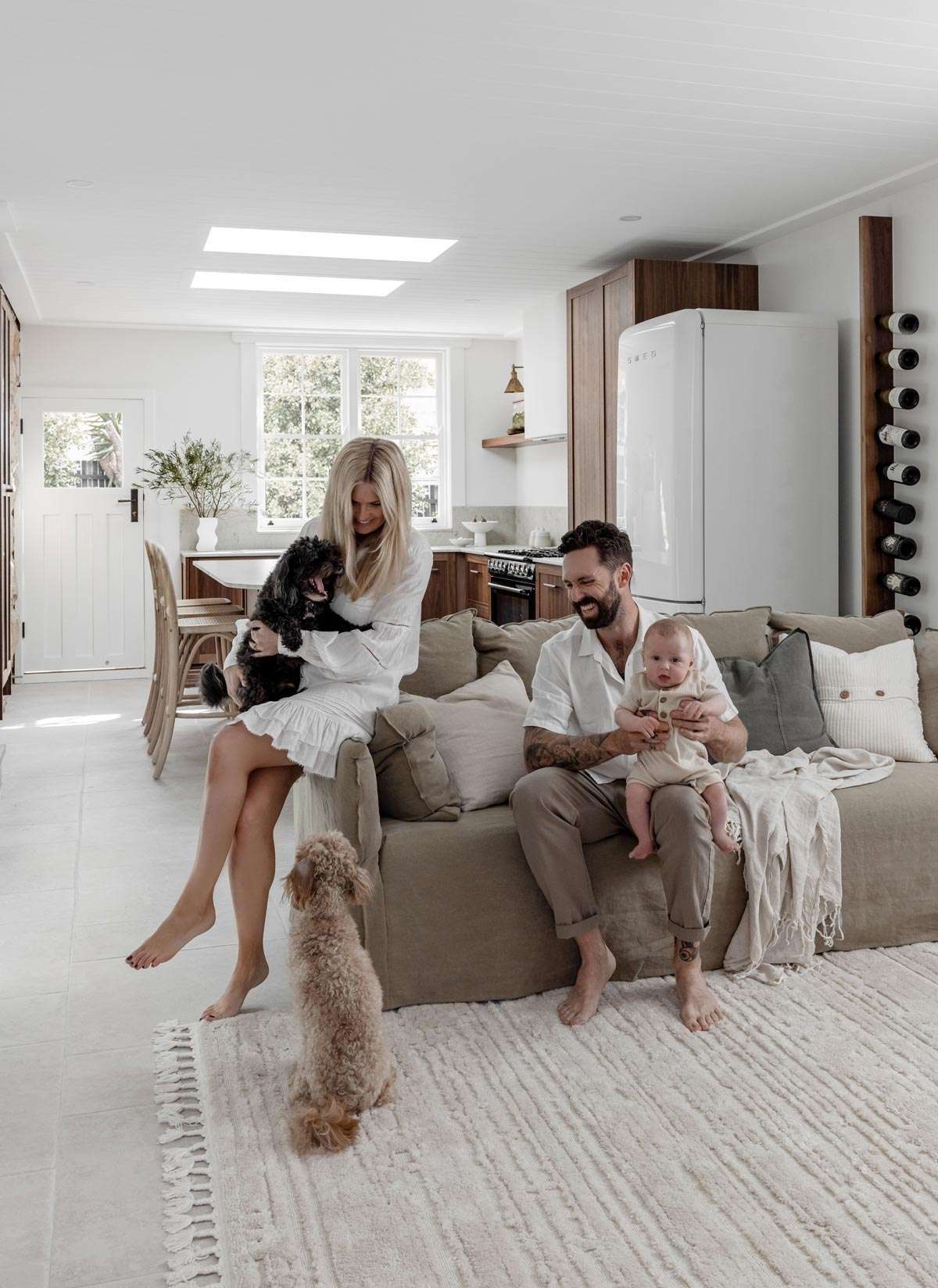 Q: Can you tell us a little bit about the journey of renovating Luck Cottage?
A: We purchased Luck Cottage in January 2022 – A quaint little three bedroom in its original condition (quite run down), the property featured a small kitchen, bathroom and open plan living space. 11 months on and the journey to the restoration, renovation and revival of our little Luck Cottage has certainly been one of learning's and challenges, with the pandemic playing havoc on timelines, and a new family addition, our son Leeroy, adding extra fun to the project in June 2022. It gave me a chance to finally have the pleasure of collaborating with those brands I have loved working with so much over the years, to bring their magic into my own home.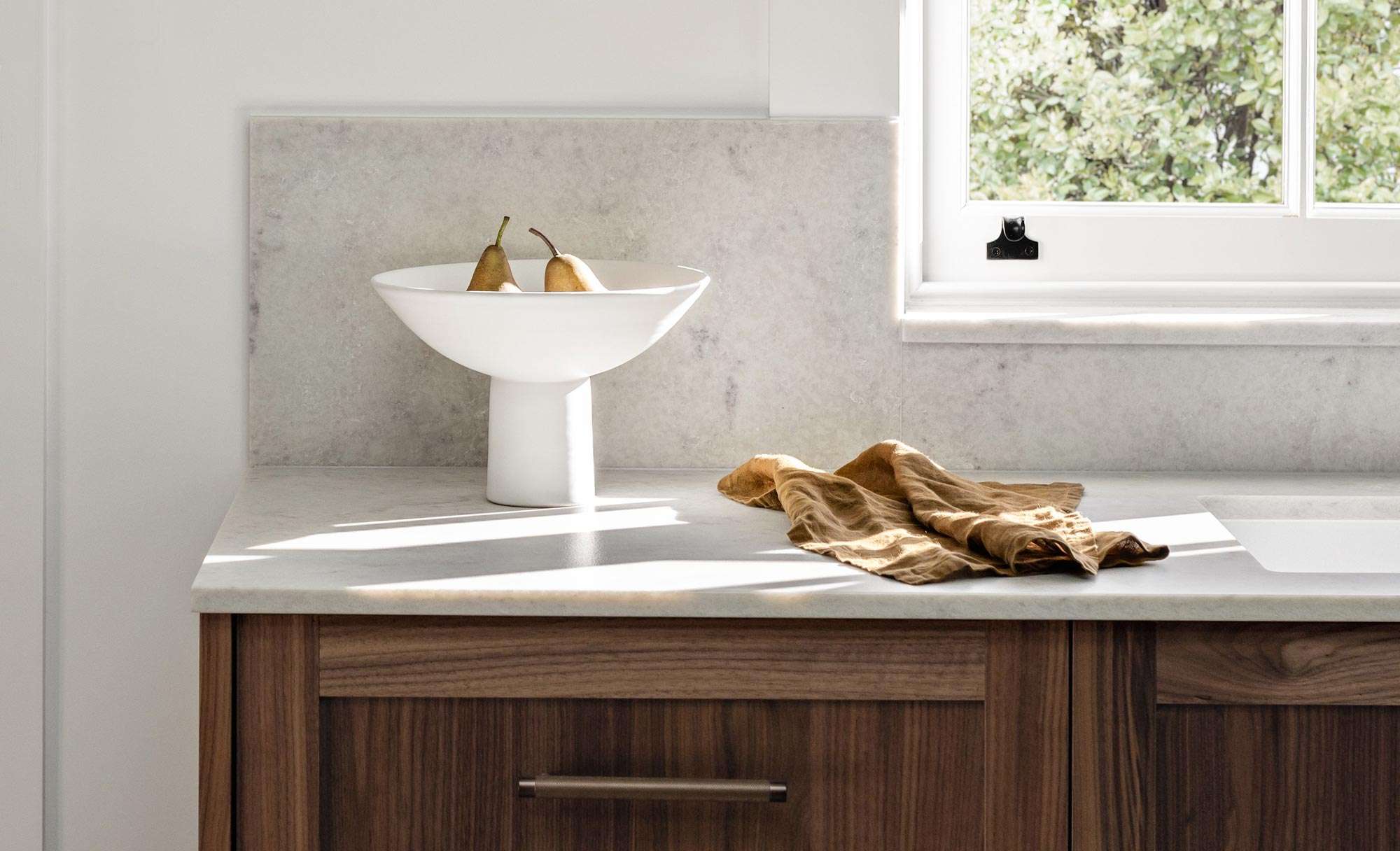 ❝
Working alongside other architects and designers I have been lucky to see a lot of the Talostone® products insitu, we also had a lot of my clients highly recommend Talostone® and use them as their preferred stone supplier
Our renovation plans originally included a minor renovation update, with new floors, relocating the bathroom, updating the kitchen, bedrooms and exterior changes, and transforming the third bedroom into a walk in robe.
However, this soon escalated into a full-blown renovation as challenge after challenge unfolded, including an entire new roof, following the severe impact of the floods and torrential rains on an older property, like ours. Fast forward to now and whilst our little Luck Cottage hit a number of challenges, and the relentless setbacks were (beyond) stressful, especially after the arrival of Leeroy, they did give us a chance to really set the foundations for the home and make it our own.
Today we have a gorgeous little two bedroom cottage that pays homage to its original features whilst bringing the tradition into today using a neutral palette and organic textures. I am beyond thrilled with how it turned out and love our little home!
Q: As someone who has seen numerous stone bench tops in your line of work, what unique features or qualities did you find in Talostone® that stood out to you and what was it about Marmo Gris™ and Elba White in the leather honed that grabbed your attention and became your final choice?
A: For both Marmo Gris™ and Elba White we loved how the vein wasn't intense, it was soft and subtle but still added interest and that was more suited to our style. I loved the colour of the Marmo Gris™ and how it complimented the Walnut joinery we were wanting to include in our kitchen (the heart of the home!), similarly with the Elba White, we loved how the tone complimented the green in our laundry and the lighter timber in our main bathroom. We specifically used Talostone® because, as much as we do love real stone, the ease of caring for this over real stone has been a game changer.
Q: I know you had many challenges with the renovation of your cottage, do you have any advice for people starting on their renovation journey?
A: Try as you might, you cannot control everything! A harsh reality, but going into the journey with a budget, a vision and a plan will help you stay on track and not get overwhelmed by all the choices. Often people get overwhelmed and continue to chop and change, and lose track of the end goal and vision. Also make sure you go and see all your selections in person or at the very least order samples, see how they feel, how they look next to other colours and materials going into the space.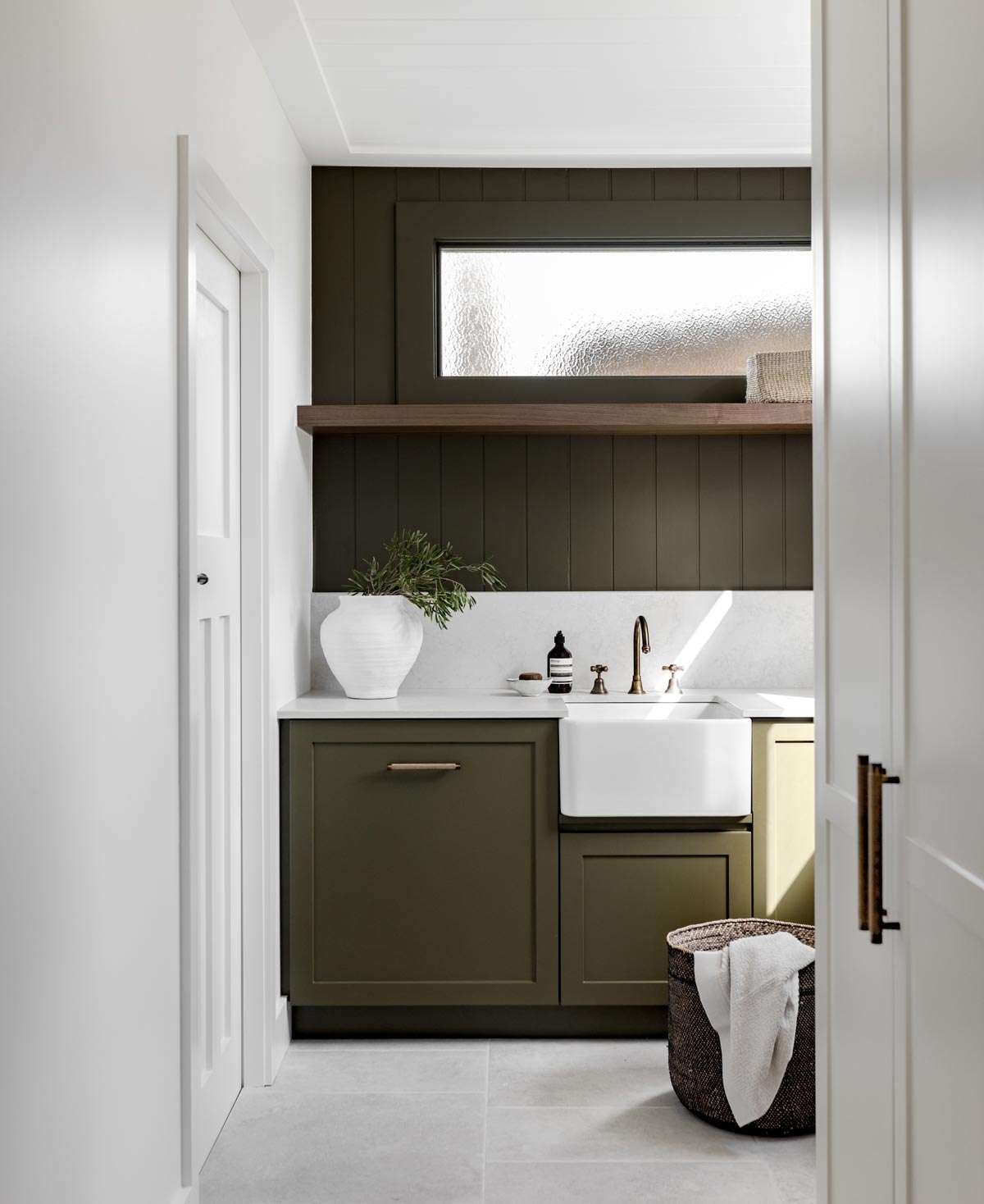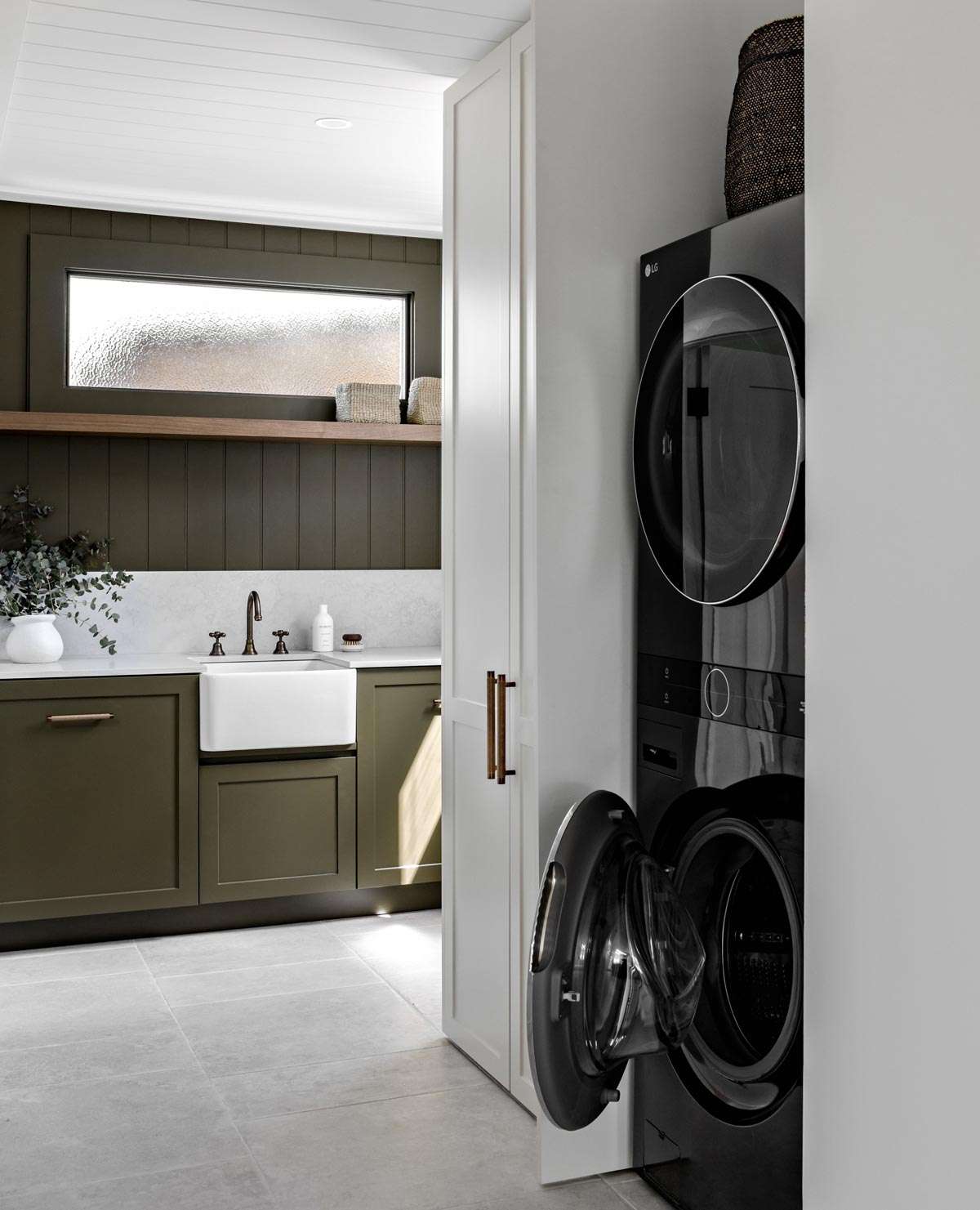 Q: As a photographer specialising in interior design, what specific aspects of Talostone's® appearance and patterns captured your attention and made it an appealing choice for your own home?
A: It looks like luxury and shoots that way! It's soft and subtle patterns and muted tones are perfect for my aesthetic and the combination of Japandi style meets traditional cottage that I was wanting to achieve. Stylish longevity and durability at an affordable price.
Q: As a professional in the industry, did you consult with any architects or interior designers regarding Talostone® before making your decision? If so, what were their insights and recommendations?
A: Working alongside other architects and designers I have been lucky to see a lot of the Talostone® products insitu, we also had a lot of my clients highly recommend Talostone® and use them as their preferred stone supplier because of not only the aesthetic of the product, but the friendly customer service, which is also very important when you are managing lots of different trades and suppliers.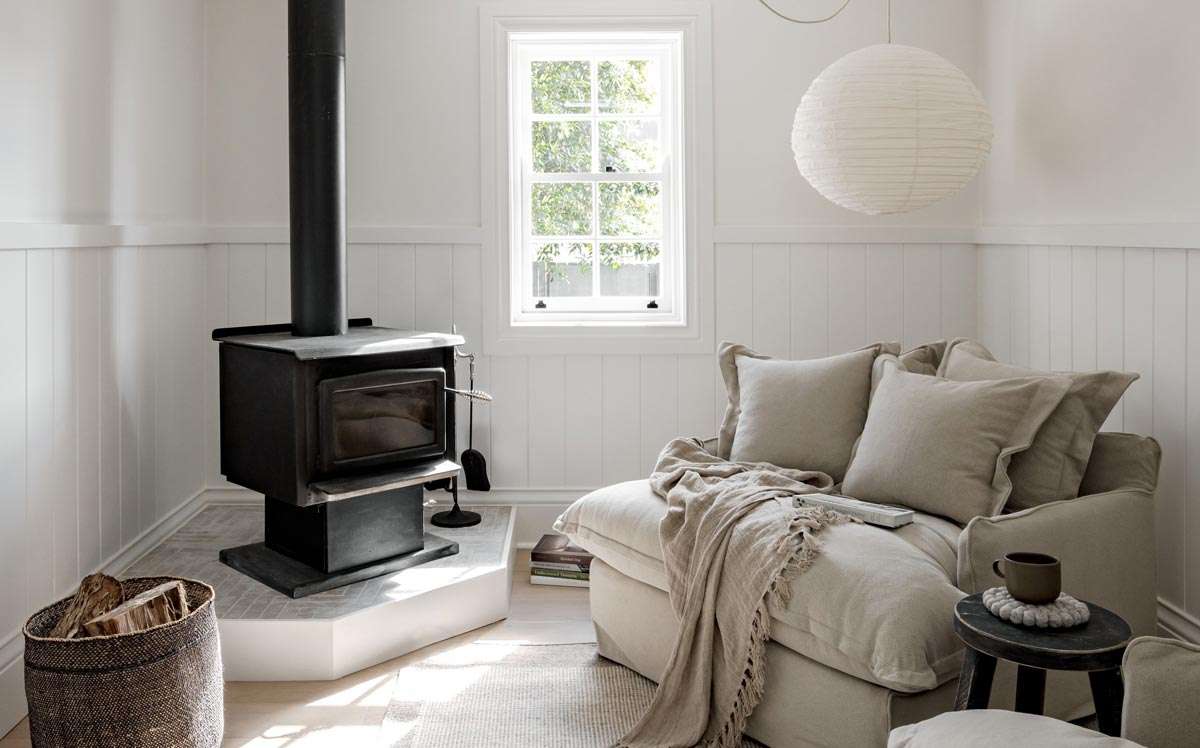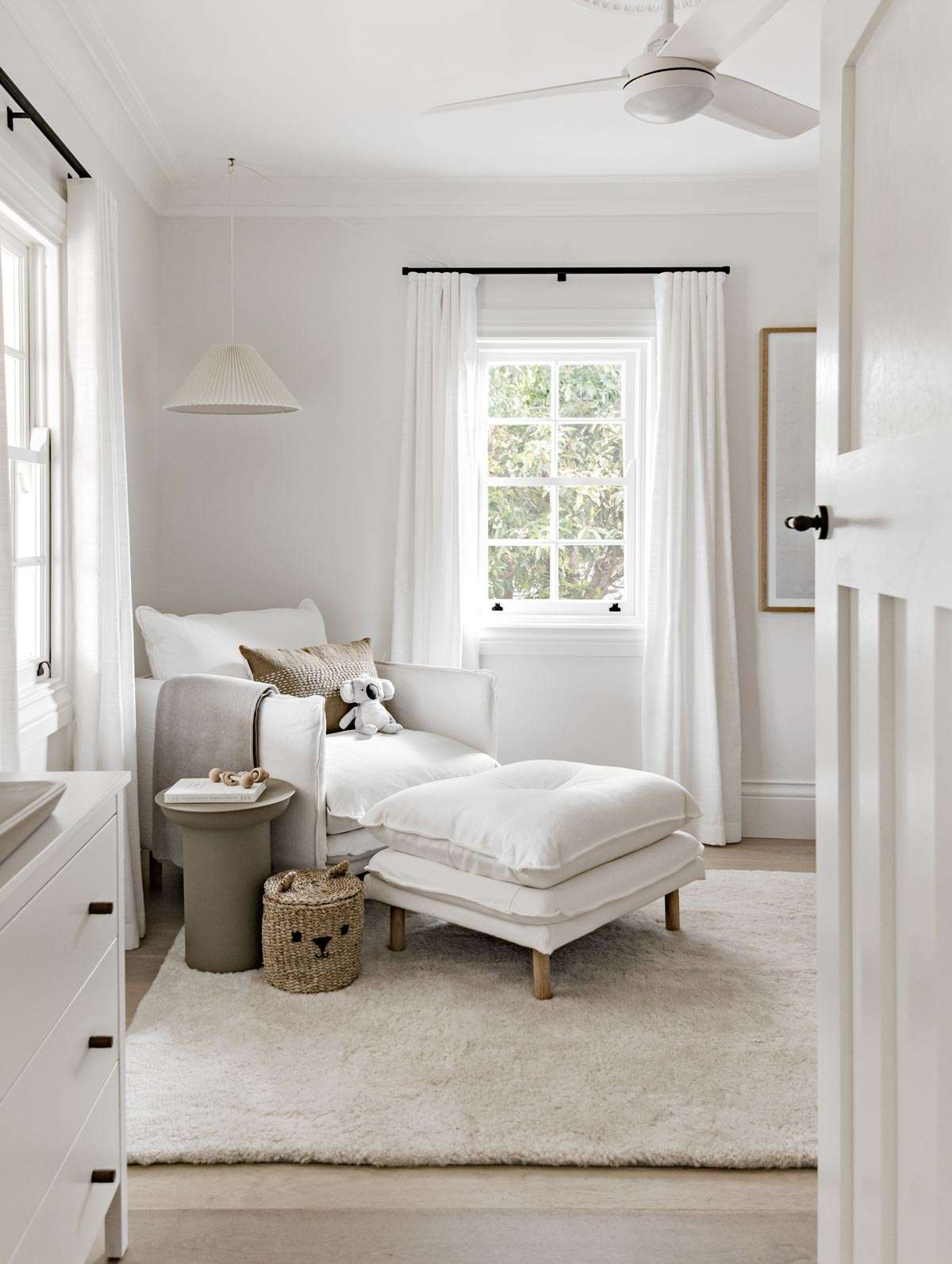 Q: Did you find the experience of going in to the Talostone® showroom helpful when selecting your stone, if so why?
A: Yes definitely! Its nice to get a small sample, however you can't really get a good idea of the detail until you see it as a large slab. They also have some material flatlays in there which is a great starting point for people beginning their renovation journey to see some possibilities using the exact stone they are considering.
Q: Now that you have Talostone® installed in your home, how has it lived up to your expectations in terms of both aesthetics and functionality?
A: We love it! It looks beautiful, it is easy to clean, doesn't chip, stain or mark and wears very well – we have it in our laundry, bathroom, and kitchen.
If you can't make it into our Waterloo showroom in Sydney you might like to go on our virtual tour here
Feeling inspired by the beautiful designs in Luck Cottage? Click the link below to order a sample!