Repurposing Joinery in Your Kitchen Renovation: Tips from Interior Designer Simone Mathews from Soul Homes
What's the best stone to use for a holiday rental? Imagine successfully creating a beautiful space inspired purely by how it makes you feel, as opposed to focusing only on how you want things to look. Simone Mathews, founder of Soul Home, is all about spreading that holiday feeling and we wanted to get behind the scenes on her design process for their latest project, The PALM House, Gerroa.
Simone is an interior designer, online educator, mum of four boys and her partner in all of this is her very handy hubby, Ben. Following the huge success of their first holiday property, SOUL of Gerringong, they soon realised they were on to a winner and created Soul Home; a platform to educate, connect and inspire like minded people who all form part of their HPO* Hub (Holiday Property Owners).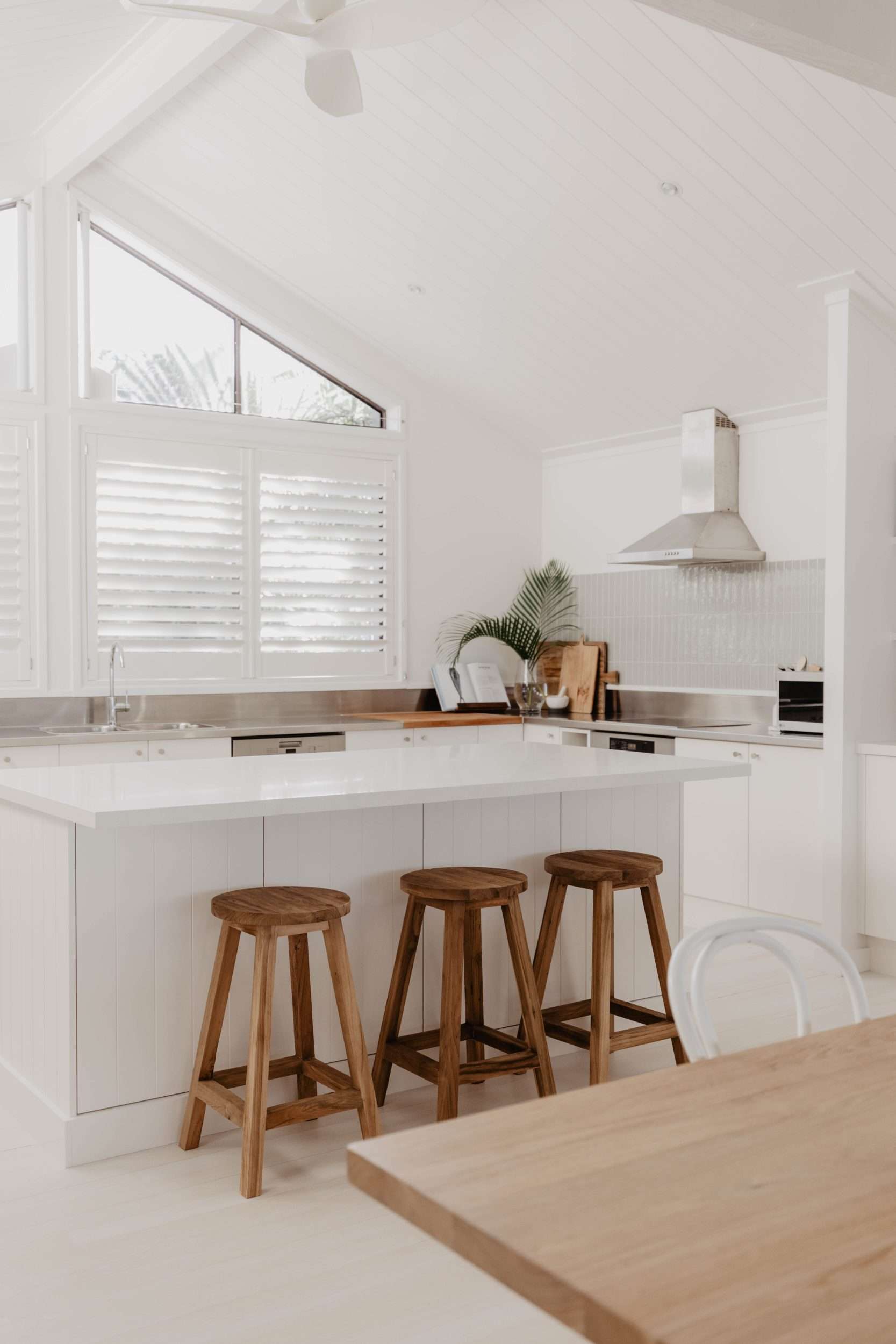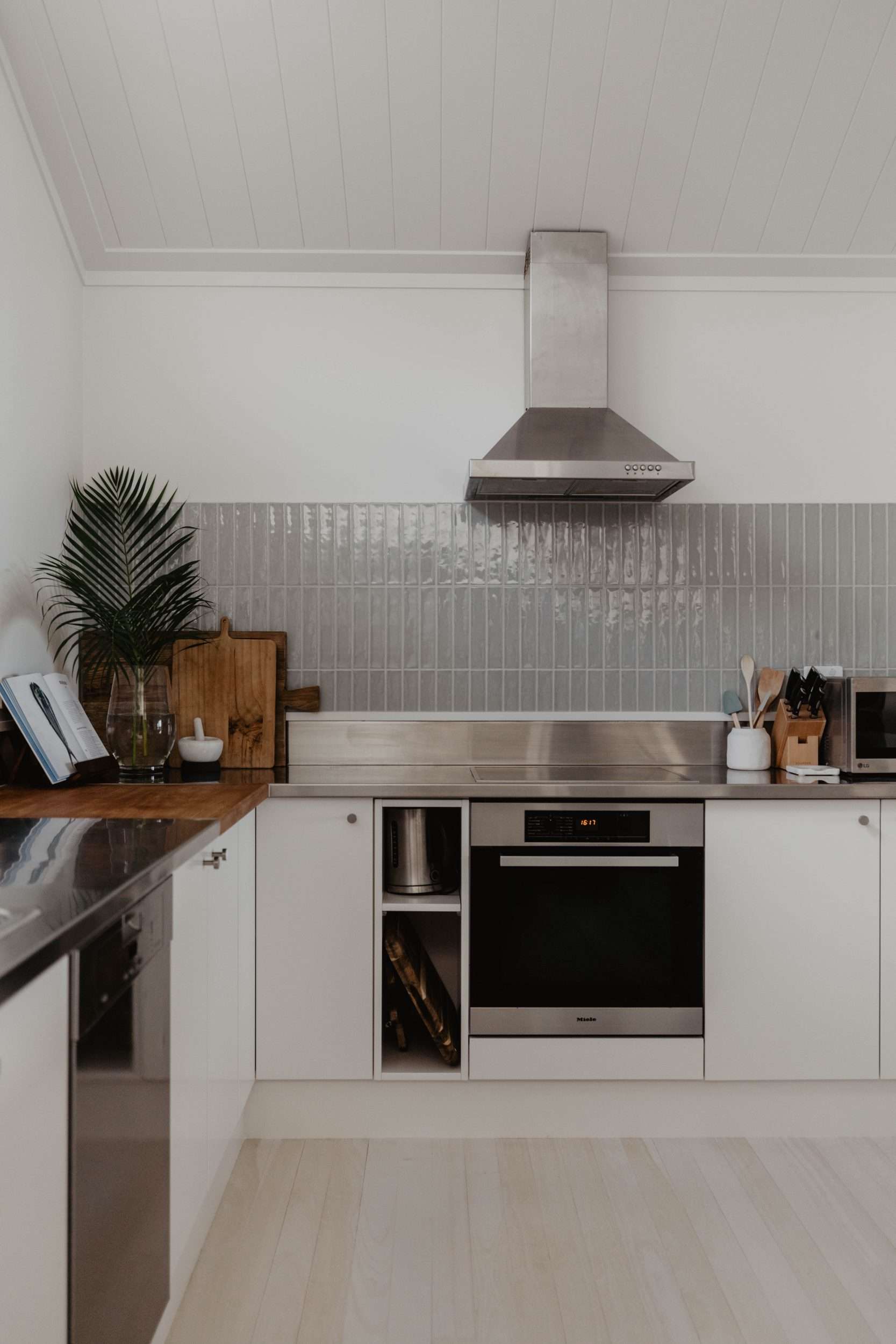 Located on the NSW South Coast beachfront, this brief was to transform a tired and quirky house into a home that encapsulated the essence of the NSW South Coast. Understanding that the home was to be used by both the HPO's as well as the many holidaying guests they hoped to welcome, was the key to the design approach.
The clients were after a Hamptons / Coastal style, in a way that would attract the masses. To achieve this coastal feeling Simone says, "White floorboards were a must and a light and bright kitchen. To work with as much as possible in the home as it was in good condition, but in desperate need of a makeover."
"The key with this kitchen was to makeover rather than a full renovation. It was in great condition, had a great layout that worked hence it just felt wasteful to replace. When making over a kitchen, if the original cabinetry is in good condition and practically located, all we need to do is have new doors installed."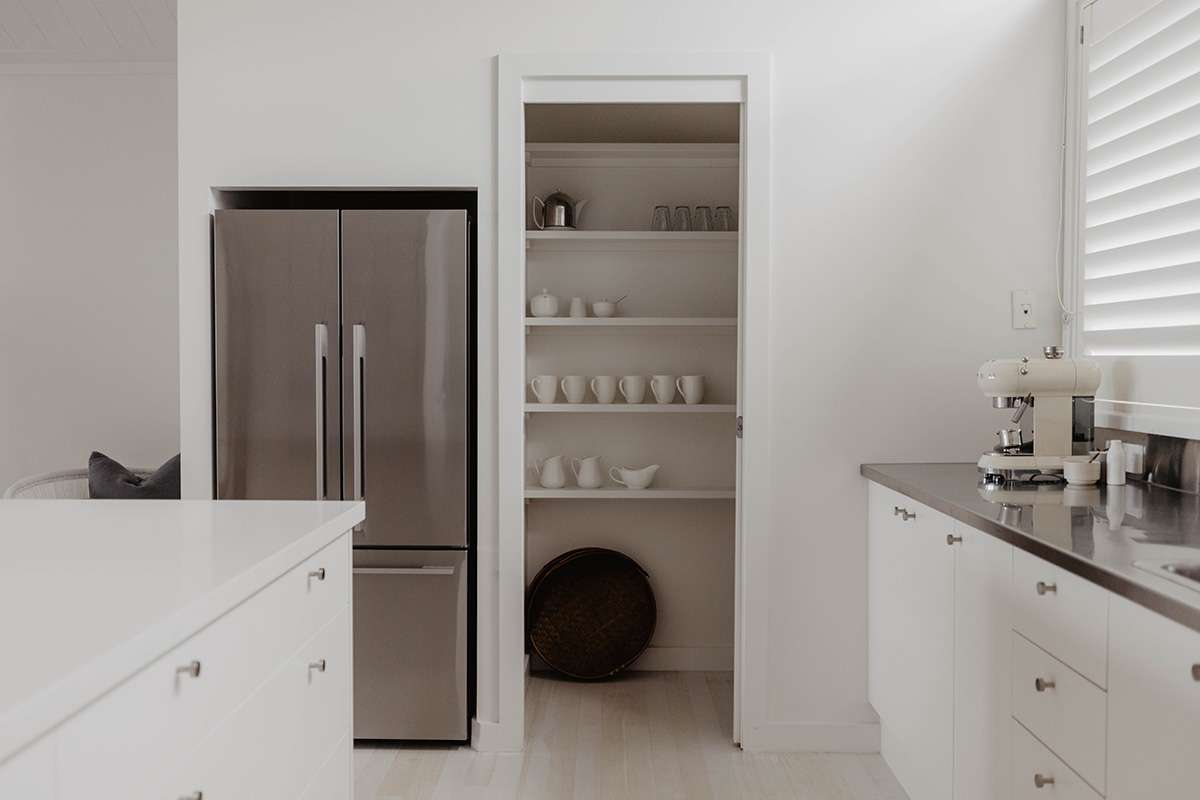 Although the back bench was to be retained as stainless steel, the island bench top and cabinetry just had to go! "It was not the right size, style and it was a better option to replace." Given that the kitchen island is so well used in any home, the bench stone selection was important. It had to be durable, easy to maintain all whilst elevating that coastal feeling.
"I wanted a fresh white that was not too stark. It had to be the right tone that was needed in the space. Being a holiday property, the Talostone® Silver IceTM had enough 'fleck' through it that it would be easy to maintain and keep clean, as with these types of properties they are used by guests quite differently to your everyday home. Talostone® Silver IceTM really allowed the kitchen to come together. It paired so beautifully with the white joinery."
TheTalostone® Silver IceTM engineered stone that Simone and the team selected for the island bench is part of the Talostone® Standard Range of engineered stones. It offers all of the features of the premium marble ranges, with the benefit of being at the most affordable price point.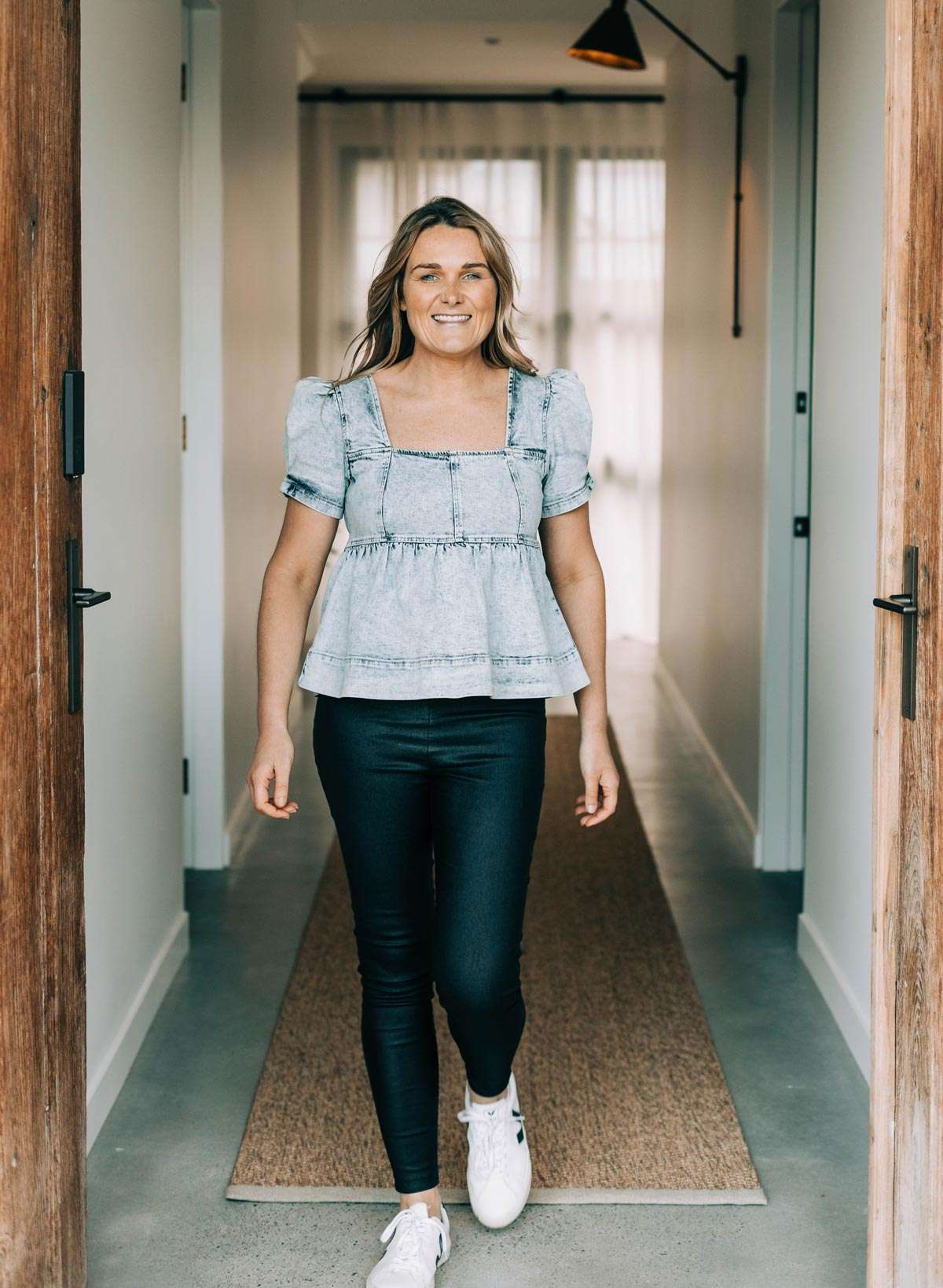 ❝
Being a holiday property, the Talostone® Silver Ice™ had enough 'fleck' through it that it would be easy to maintain and keep clean
"What really brought this kitchen together was the island", said Simone. "It became the piece that grounded the kitchen in the style, it is the place where guests congregate and the stone is so beautiful in aesthetics as well as the practicality."
It's so refreshing to see such a beautiful space come together, all inspired by that NSW South Coast feeling. Simone and her team took such a practical and pragmatic design approach when it came down to what was staying and what was going, and the Talostone® Silver IceTM island bench really does bring the space together.
So, if you're thinking about renovating a kitchen in your own home or even your holiday home, don't forget to take Simone's top tips into account:
ORIGINAL JOINERY
If your original joinery is in great condition, use it and replace / repaint the doors.
FORM FOLLOWS FUNCTION

Make sure that the kitchen has a layout that functions.
EASE OF USE

Select a stone that is easy to maintain and keep clean.
If you're keen to join Simone and her HPO tribe, click here to learn more.
And if you're looking for alternatives to the Silver IceTM in the Talostone® Standard Range, great news is that there are several other colours to choose from. Take a look at Standard Range here to get inspired for your next project.
Feeling inspired by the stunning design elements featured in Palm House?
If you'd like to experience the beauty of Silver IceTM 5030 stone firsthand,
click the link below to request a sample.