Effortless Elegance and Enduring Quality: Talostone's
®

Arctic White™ Complements The Stables Stunning Designs
Interior design is an art, and when it comes to creating spaces that are both functional and beautiful, The Stables is a name that stands out. The Stables, an interior design company, that has a signature look, that is both classic and timeless.
With years of experience in the industry, the team at The Stables know what it takes to create spaces that are both beautiful and functional. Join us as we explore two of their remarkable projects, the Menai Home and the Cape Beach House, and why they choose Talostone® as their engineered stone of choice.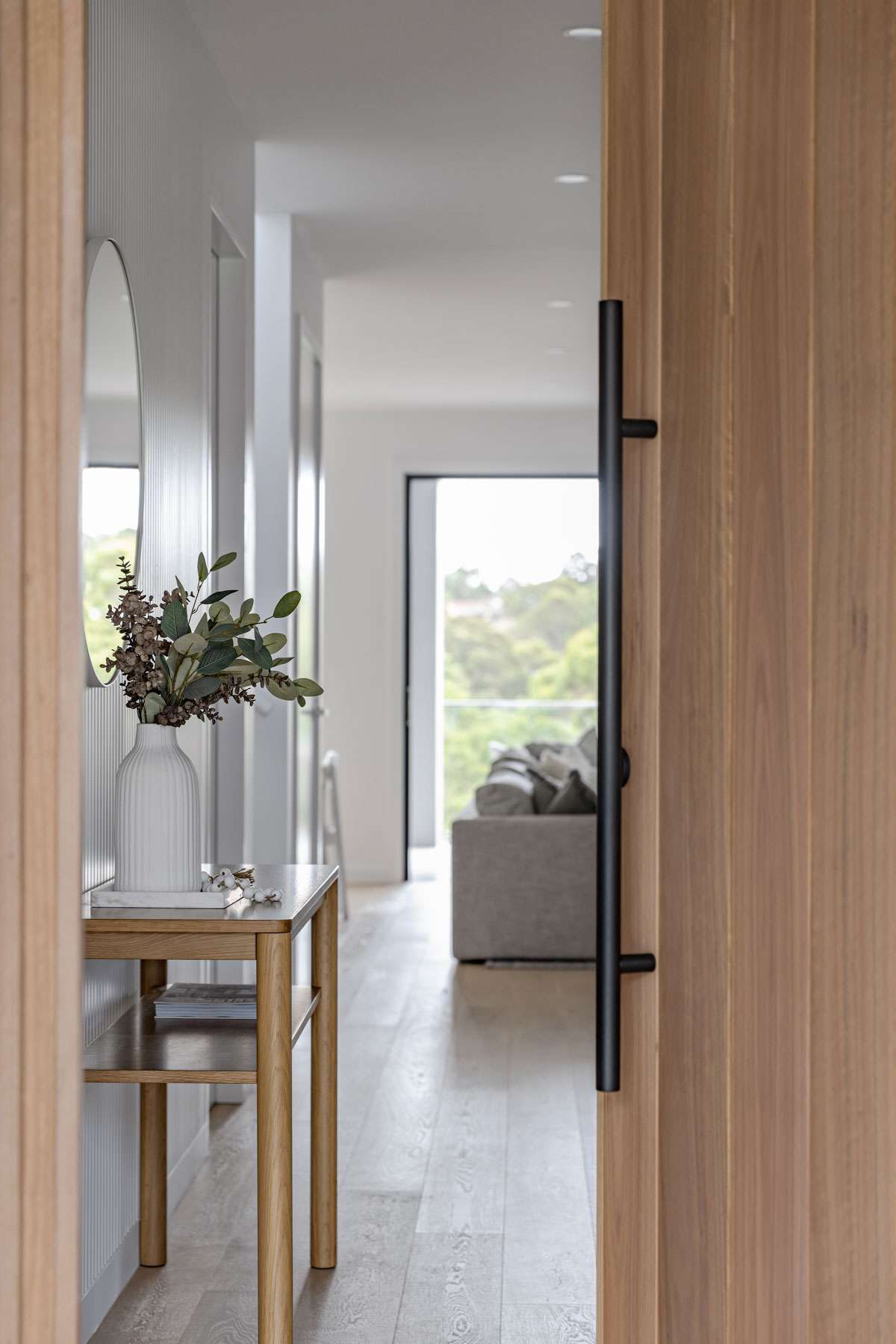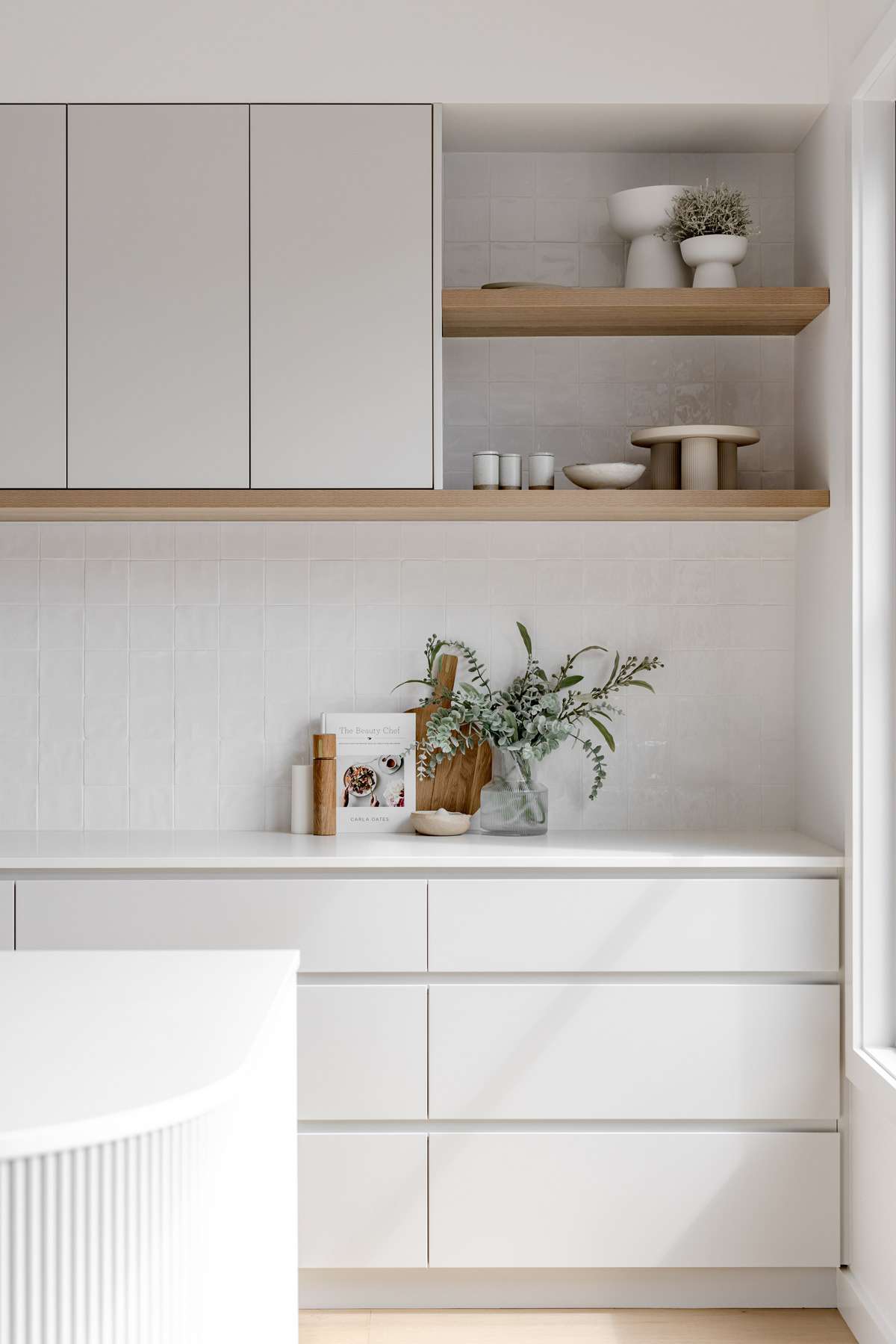 The Menai Home showcases a captivating fusion of minimalist charm and intrinsic design. The choice of Arctic WhiteTM for this project perfectly complements the kitchen and bathroom joinery, providing a calm and clean base that enhances the chosen profiles and colours. The Stables' preference for Arctic WhiteTM and softer colour palettes stems from its ability to instil warmth, light, and timelessness into spaces.
This home was designed to meet the clients' brief of creating a warm and inviting family space for their large household. The Stables diligently incorporated practicality, durability, and aesthetics into every selection, ensuring the spaces would evoke a sense of calm amidst the chaos of everyday life. By considering the clients' desires and collaborating closely with them, The Stables managed to create a home that reflected their unique vision and needs.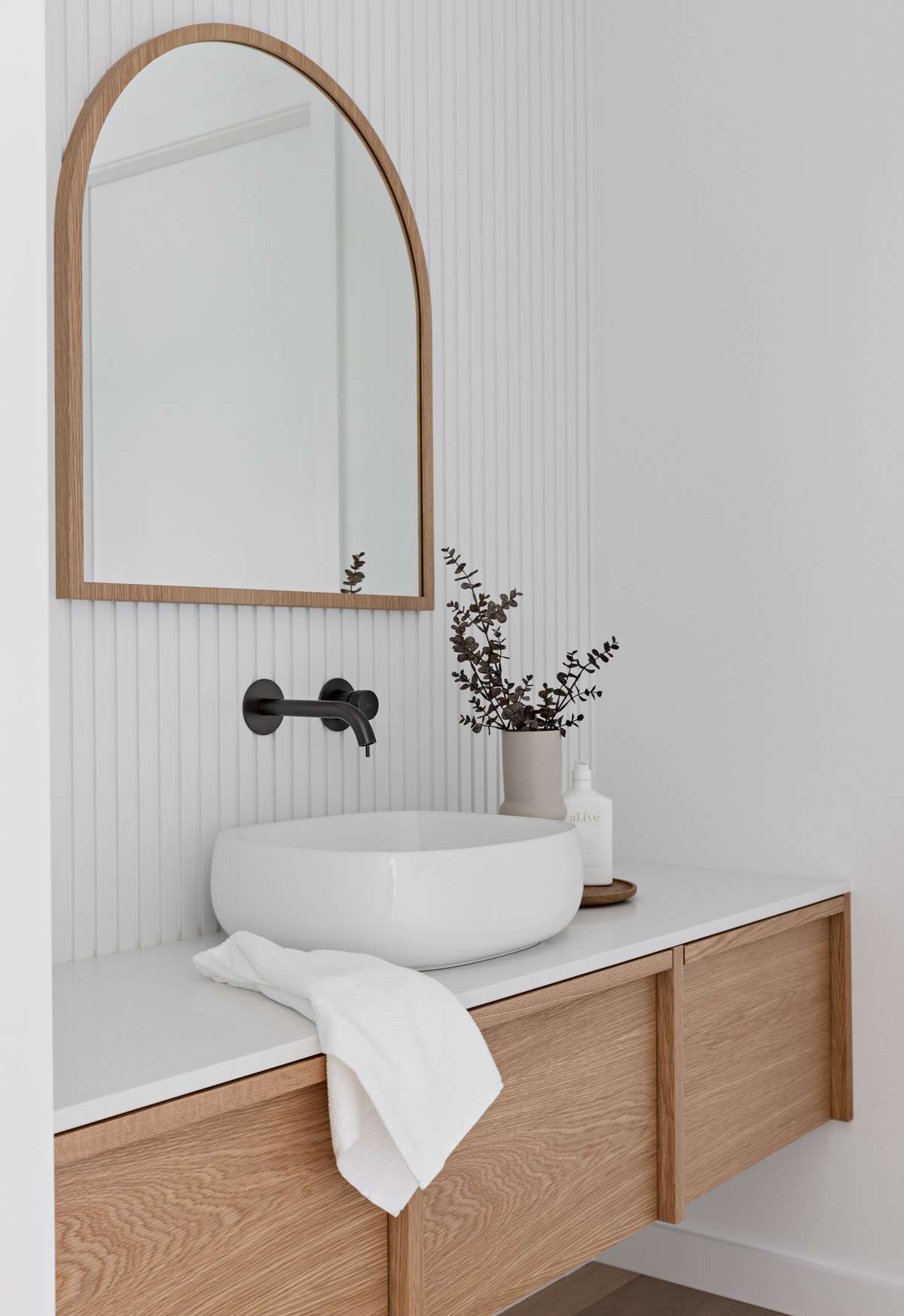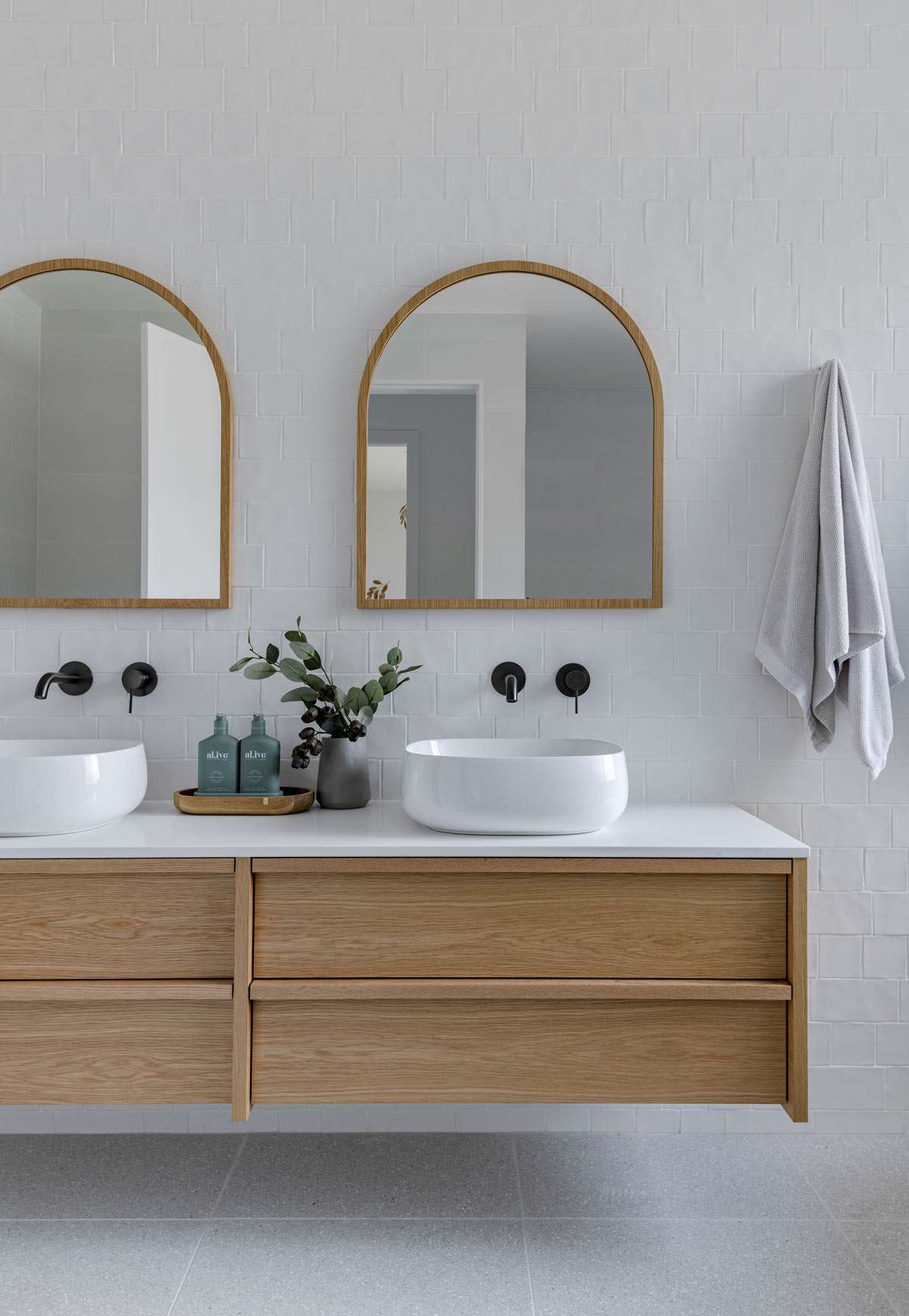 Designing a kitchen and bathroom that incorporates Arctic WhiteTM while maintaining warmth and substance requires careful consideration of finishes. The Stables addresses this challenge by playing with texture and colour, ensuring the space feels light and beautiful. By using Arctic WhiteTM as the vanity top, they introduce colour, timber, or intricate profile details to add interest. This approach allows for greater flexibility in design elements, as Arctic WhiteTM versatility prevents the space from feeling cluttered.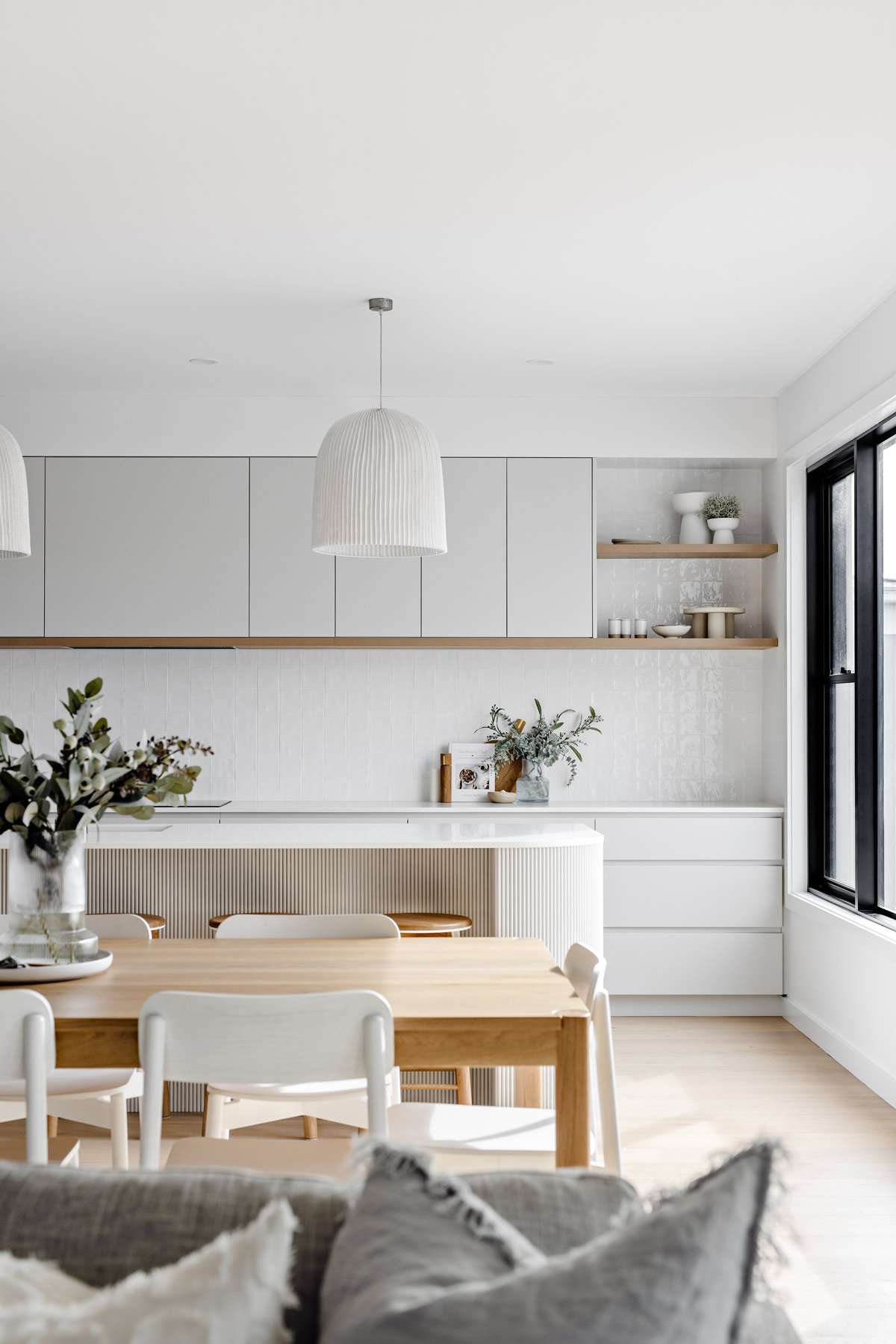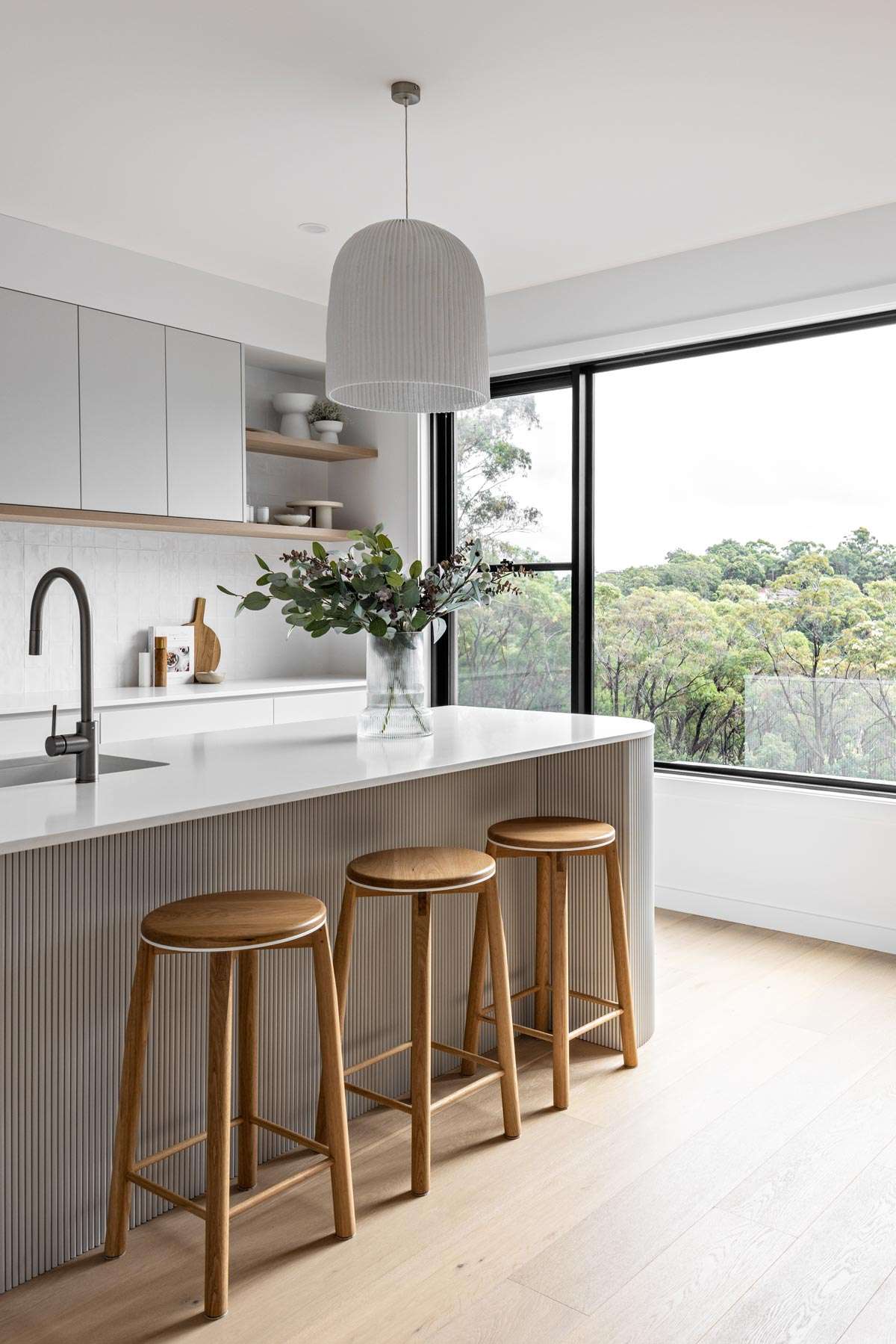 The Stables shares with us that they draw inspiration from various sources when embarking on a new project. Starting with the client's brief and desired atmosphere, the team engages in extensive discussions to distill the vision and concept. Inspiration can be found everywhere, from online platforms to nature itself. Being immersed in job sites and engaging in conversations with other trades and designers helps shape their approach and enriches their creativity.
While having an interior designer may seem unattainable for some, The Stables emphasises the value they bring to a project. Through their experience, they know how to allocate resources efficiently, providing the most impactful results within a given budget. Their advice to "do it once and do it right" encourages clients to take the time to save and achieve the desired outcome, avoiding rushed decisions and prioritising quality.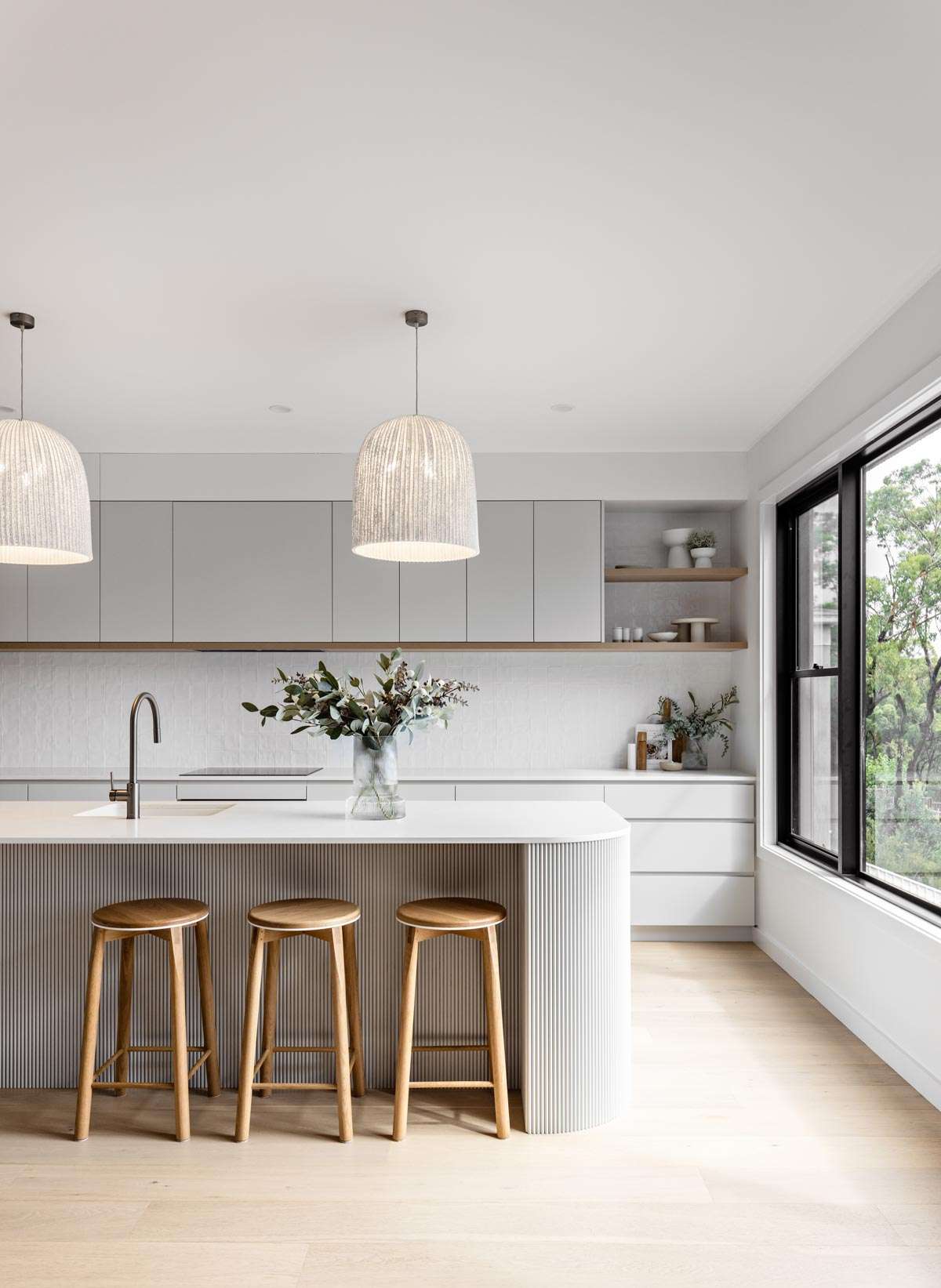 We find that Talostone's® range is aesthetically the best in the market when it comes to engineered stone. Not to mention quality and amazing customer service from the team.
The Stables share with us that they always love visiting the Talostone® City Experience Centre in Waterloo with their clients as it's important to see the range on a larger scale. "We absolutely love working with Talostone®, we find that Talostone's® range is aesthetically the best in the market when It comes to engineered stone. Not to mention quality and amazing customer service from the team."
The Cape Beach House - Timeless Durability
Transitioning from the Menai home, we venture into the coastal paradise of Byron Bay, where the Cape Beach House stands as a testament to Talostone's® durability. Owned by Katie, this enchanting residence designed by The Stables, also operates as a boutique guesthouse, welcoming a constant stream of guests. For Katie, selecting Arctic WhiteTM was an easy decision, given its ability to withstand the demands of a busy B&B.
Contrary to common assumptions about white surfaces, Katie has been pleasantly surprised by the durability of Arctic WhiteTM in her home. It has effortlessly withstood stains from red wine, tea, coffee, and even makeup. Katie shares, "After 2 years of living with Arctic WhiteTM and countless guests later the bench tops have been really durable and easy to clean. Talostone's® cleaning product has proven invaluable in effortlessly removing any stubborn blemishes, making maintenance a breeze"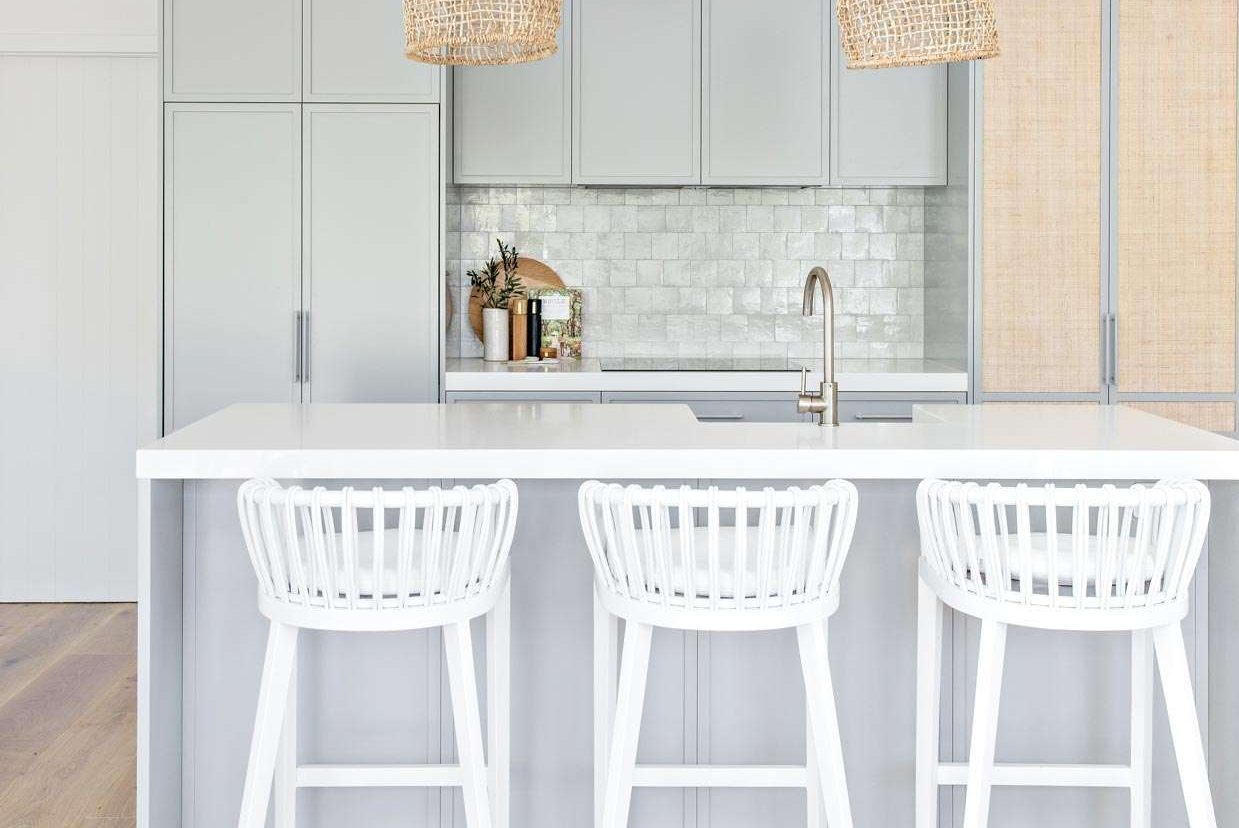 After 2 years of living with
Arctic WhiteTM
and countless guests later the bench tops have been really durable and easy to clean.
Katie is in the planning stage of her next renovation with The Stables. This project Katie has been exploring a different Talostone® colour, Serene WhiteTM. Which, as the name suggests is still in white family, but has a touch of detail. Katie's collaboration with Catherine from The Stables has been an enriching experience, as Catherine's impeccable design style perfectly captured Katie's essence. The Cape Beach House has become a haven of sophistication and relaxation, receiving praise from guests who appreciate the exquisite style infused into every detail.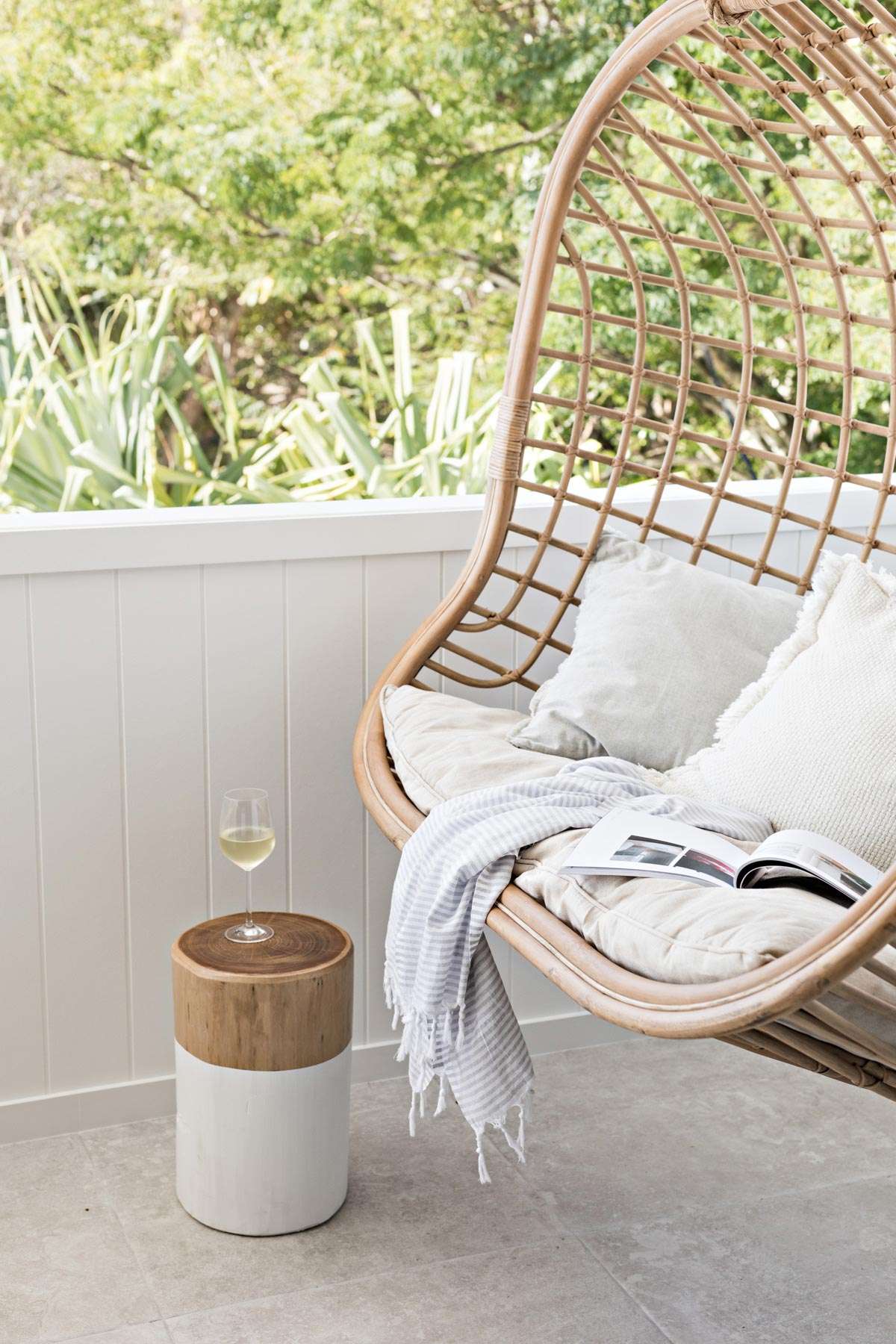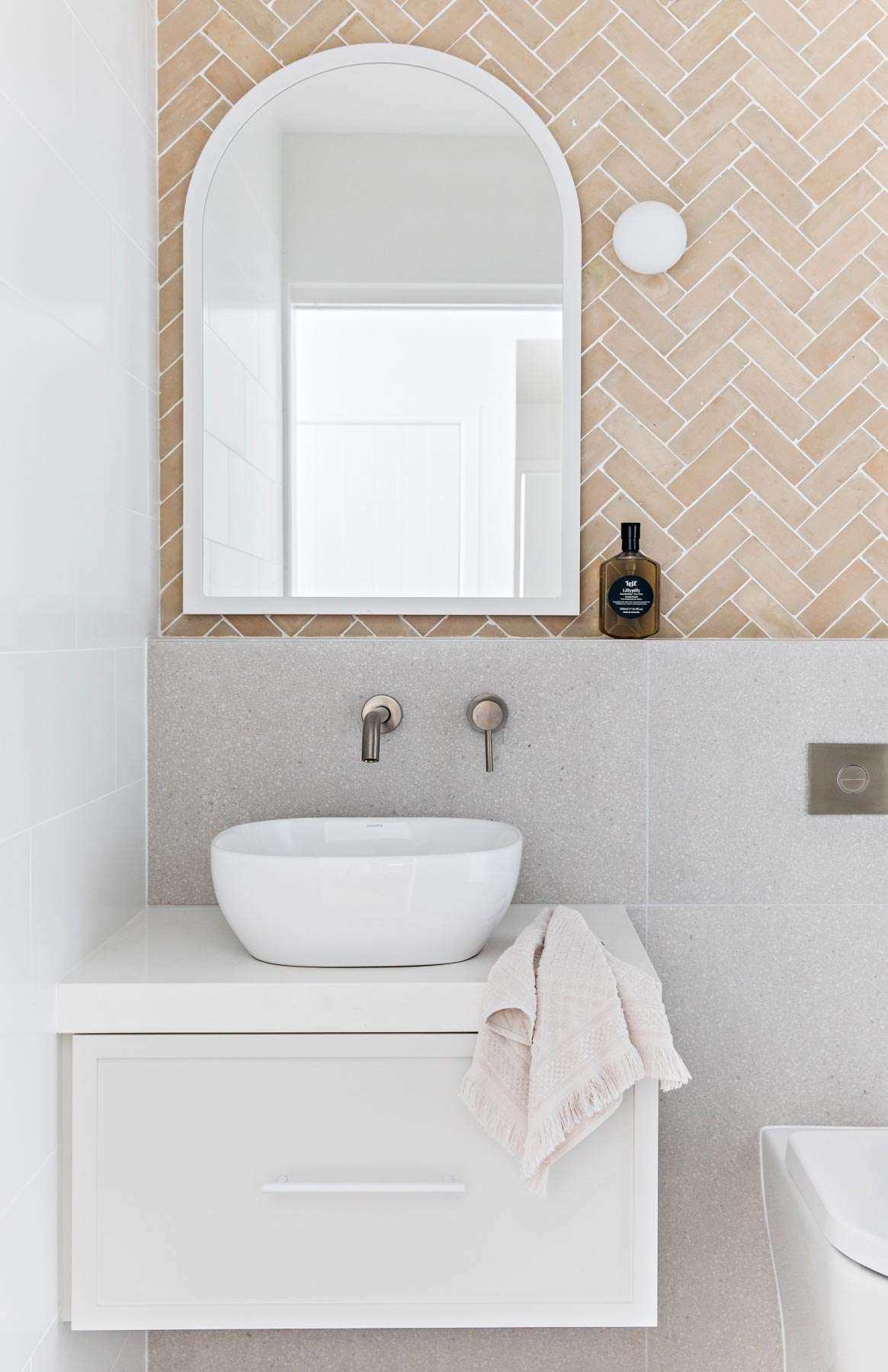 Whether it's the Menai home or the Cape Beach House, the integration of Talostone's® Arctic WhiteTM has redefined what it means to achieve a perfect balance of durability and beauty in home design. By working with talented designers like The Stables and exploring the range of options at the Talostone®, homeowners can unleash the full potential of their spaces and create enduring environments that can be enjoyed for many years to come.