Talostone® was established in 2013 to offer the Australian market an alternative to the engineered stone products currently available. The company set its sights on becoming the premium supplier of high-quality engineered stone that best reproduced the look and style of marble at a price point that was more competitive than natural stone.
From the start, Talostone® proved itself to be different to its competitors. Innovation and a commitment to quality saw the company and its products welcomed by the industry and loved by homeowners. This innovation and ability to adapt saw Talostone® become the first company in the Australian market to offer jumbo size slabs.
The Talostone® jumbo slabs were an immediate success as the design and building community quickly realised they could reduce material costs and maximise slab usage as well as be more creative with their designs. Because all Talostone® slabs are manufactured in pairs, this also allowed designers to create pieces for that extra wow factor.
❝
TALOSTONE® PRIDES ITSELF ON ITS EXCELLENT CUSTOMER SERVICE AND THIS, TOGETHER WITH THE 15-YEAR LIMITED WARRANTY, MAKES OUR SLABS A STRESS-FREE AND EASY CHOICE
All Talostone® colours are heavily researched before production commences with each new style taking approximately one and a half years from concept to completion. Our research and development team stays abreast of international design trends to ensure all slab styles and colours are at the cutting edge of tomorrow's fashions.
From the very start, our focus has been on premium quality slabs, best colour selection and excellent service to clients. These three key areas underpin everything Talostone® does and are the backbone of every decision we make. Our brand's reputation is our highest priority and every person in our team is committed to upholding these principles.
We recognise the product behind the people has to stand up to the promises we make. So we only select the finest raw materials to create our wide range of Talostone® colours. This means, for example, our white standard range colours are the whitest on the market and our black colours are true blacks. Designers, builders and architects can rely on Talostone® colours to look exactly as expected when they arrive on site.
In December 2014 the industry was amazed when Talostone® released its Calacatta Gold™ with its depth of colour and ability to accurately reflect the look of real marble. It was a milestone for the design community and its release immediately placed Talostone® at the top of the engineered stone industry for colour selection, price and service.
Talostone® cemented its position as the premier engineered stone supplier with its release of the leather honed finish in September 2017. Boasting the smoothest honed finish in the market, this new surface again set Talostone® apart from its competitors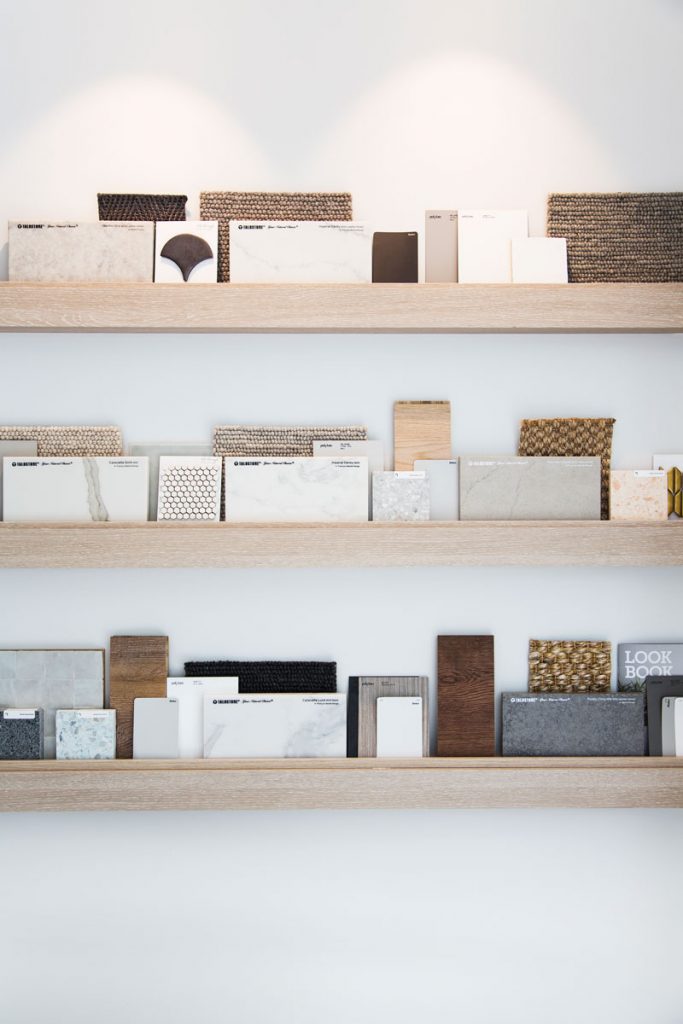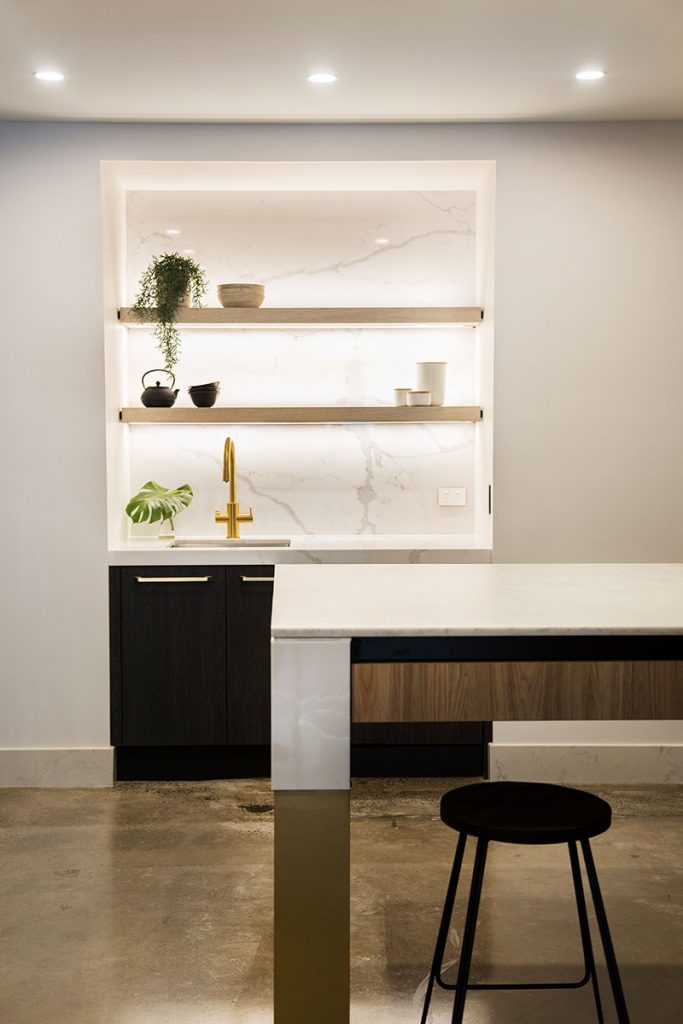 This commitment to innovation and investment continues today as Talostone® forges ahead with new products, new colours, new finishes and new styles. Underpinning this innovation is a commitment to safe environmental practices across the company's entire manufacturing and production process.
We're proud of our relationships with all our customers – whether you are a designer, builder, cabinetmaker/joiner, stonemason or homeowner.
You can rely on Talostone® to always provide excellent service, innovative new products, exciting new colours and environmentally-responsible practices.
The Talostone® team is led by key management staff with more than 20 years' experience in the engineered stone
business. Talostone® is not your average engineered stone company – it seeks to be different in order to make positive change in the industry and commit to the brand values it sets.
If you would like to experience the Talostone® difference, click here to find contact us directly for more information or here to find your local distributor.
The wide range of Talostone® surfaces is produced using strict quality control measures to ensure only premium quality products are delivered to the market. Only the finest natural materials and natural colour pigments are used to create the extensive range of Talostone® colours.
Talostone® offers the finest imitation natural marble colours with the best of engineered stone functionality to create a product that has high stain resistance, is low maintenance, and is highly durable and resistant to scratches.
For this reason we say Talostone® is Your Natural Choice® for engineered stone to suit a wide range of projects in both residential and commercial settings.
Our focus is on maintaining quality while investing in industry innovation and environmental awareness. As we continue to improve our manufacturing processes, we incorporate the latest technologies, research new recyclable products and invest in our people and facilities to ensure Talostone® is an industry innovator and leader.
Talostone® has made a name for itself in the Australian design, renovation and building market as a supplier of reliable, hard-wearing surfaces with applications in bathrooms, kitchens and interiors across a range of residential and commercial projects. Talostone® slabs are the largest on the market which allows designers and builders to exercise greater flexibility in design and pricing.
Talostone® prides itself on its excellent customer service and this, together with the 15-year limited warranty, makes our slabs a stress-free and easy choice. Talostone® supplies high-quality engineered stone to the building, renovation and development industries. It constantly innovates, offering new designs and new textures on a regular basis to ensure its product range reflects the latest interior design trends.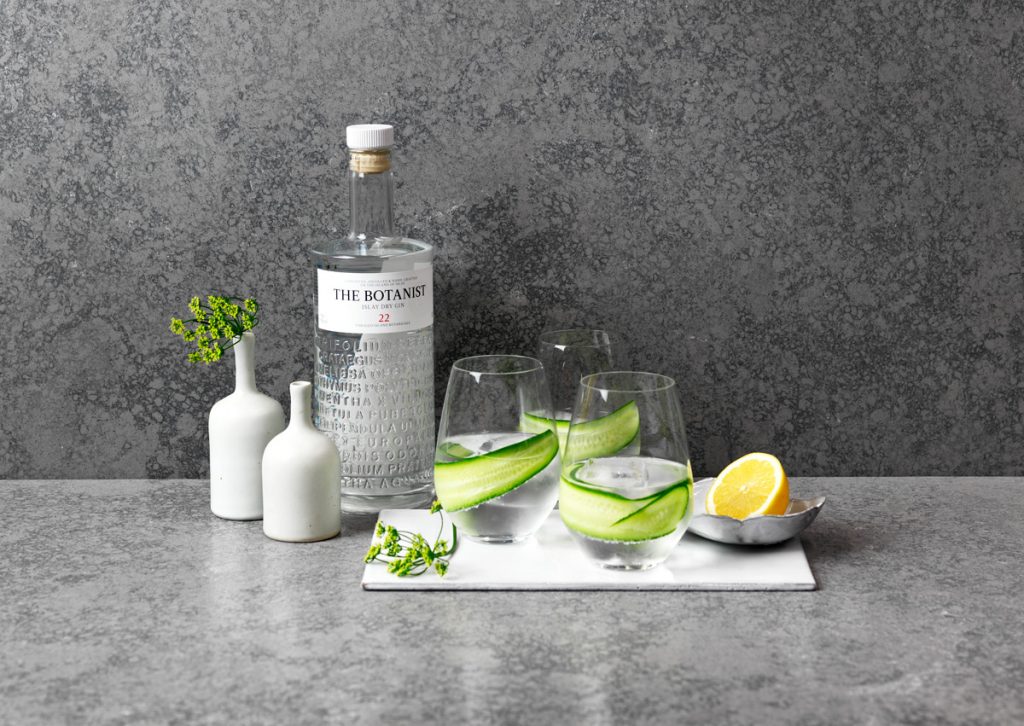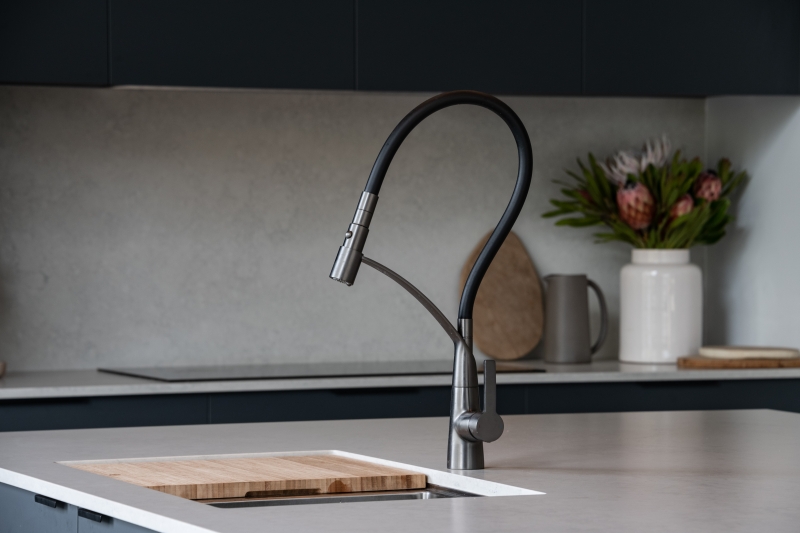 Talostone® stays at the leading edge of international design trends and regularly releases new colours and designs to supplement its core range of surfaces. In 2014 Talostone® released its Calacatta Gold™ slabs which kick-started the colour trends in engineered stone. Between 2014 and 2017, Talostone® consistently release new colours and new styles which have proven to be some of the most popular colours in the stone industry including Concrete Original™ leather honed, Statuario™, Calacatta Gold™, Marquina™, Carrara Gioia™, Carrara Classic™, Carrara Gold™, and Marmo Gris™.
All Talostone® engineered stone can be applied in a curved finish which opens up new design and application possibilities and provides designers and builders with the opportunity to offer a wider range of design solutions to clients. Our Elba White 8300 leather honed, Marmo Gris™ 8250 leather honed, Rustic Concrete 8200™ leather honed and Concrete Original™ 9010 leather honed — adds to the Talostone® collection of engineered stone with its look and feel of real marble without the associated price tag.
❝
Talostone® slabs are the largest on the market which allows designers and builders to exercise greater flexibility in design and pricing.